About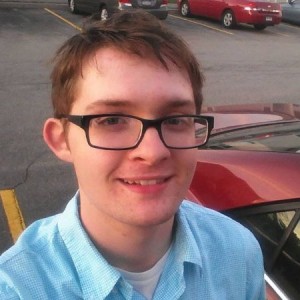 I am a 27-year-old software developer, currently employed at EF Education First in Boston.
Education
I graduated from Rochester Institute of Technology in Rochester, New York with a Bachelor of Science degree in New Media Interactive Development, a minor in Free and Open Source Software and Culture, and a 3.7 GPA.
Profile
I have a passion for electronics, the web, and gaming. I would like to bring this passion into a cohesive study of media in the pursuit of a career in the field. I've been creating websites since the age of 8. I bought a domain because I wanted to create a fansite for the late-night programming block Adult Swim. I iterated through GeoCities, AngelFire, and others. I evolved to using paid hosting which is where I am today. I grew from using WYSIWYG editors to hand-coding sites with today's technologies.
Skills
HTML5
Creation of webpages using semantic HTML5 markup.
CSS3
Styling of websites using appropriate CSS3 selectors.
JavaScript/jQuery
Client-side interaction and validation using both standard JavaScript and jQuery.
PHP
Server-side interaction and processing using PHP in-conjunction with JavaScript and MySQL.
MySQL
Database creation and manipulation with PHP to store and retrieve information.
Adobe Photoshop/Illustrator
Raster and vector graphics creation and implementation.
Adobe Flash/AS3
Creation of interactive applications using animations, sounds, and text, suitable for web or desktop delivery.
WordPress
Using WordPress as a Content Management System for clients, which allows for site updates without knowledge of code.
Search Engine Optimization
Utilizing the site's target audience and meta tags to ensure visitors find the right site.